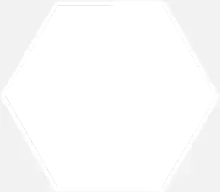 Centre Principal: Jaslin Neo
Jaslin has 18 years of experience in early childhood education and holds a Bachelor of Arts (Honours) in Early Childhood Education from the University of Wales. Guided by the philosophy and belief that children are active learners, Jaslin specialises on formulating curricula inspired by the Reggio Emilia Approach. She was previously with PCF Sparkletots Preschool and Montessori. Under Jaslin's strong leadership in PCF Sparkletots previously, the centre managed to achieve Singapore Pre-School Accreditation Framework (SPARK) Certification in 2011 and Re-certification for Progress in Teaching and Learning (Commendation) in 2015. Prior to that, she led her team to attain the Ministry of Education-Aces for Kindergarten Excellence Outstanding Kindergarten Commendation Innovation Award in 2010. Apart from her duties in the centre, Jaslin also mentors trainee teachers from Ngee Ann Polytechnic, Singapore Polytechnic, Temasek Polytechnic, SEED and other training agencies. She demonstrates commitment to lifelong learning by keeping herself abreast of current trends in early childhood education and readily shares experiences and best practices with overseas institutions and practitioners.
These institutions and practitioners include:
Nasser Palangi and Farideh Zaariv, Artists from Australia
Educators from Han Yang Women's College, Korea
Xing Zhong School, Surabaya, Indonesia
Julie Vienus, Multiple Intelligences Institutes, Cambridge Massachusetts, USA
Jennie Wallace and Norman, Titirangi Private Kindergarten, New Zealand
JoWhite, Portman Early Childhood Centre, London
Principals and teachers from Chengdu, China
Mauricio Gonzalez, Spanish Community Designers Architects
Sun Jin Qing, Director of ECE, Tianjin, China
Fong Yoon Fah, Asst Director, Pre-school Education 1, Ministry of Education
Dr Ellen Hall, member of the North American Reggio Emilia Alliana (NAREA), Executive Director of Boulder Journey School, Colorado
Dex Lane and Vashima Goyal, M.Ed-Sheffied, United Kingdom, Director of Pedagogy
Mr R.G. Millington- Exective Principal, Kristy Evan, Clare Silva, Chepping View Primary School, London
Prof, Dr. Sopia Bt Md Yassin, NCDRC's Director, National Child Development Research Centre, Malaysia
Early Childhood Educators and Principal from KornHill Inkids International Kindergarten, Hong Kong.
Awards that Jaslin have obtained include:
2009: PCF Excellence Individual Award
2011: Overseas Learning Experiences Award, Perth, Australia
2005 and 2009: Overseas Learning Experiences Award, Reggio Emilia, Italy
Centre Staff
At Hundred Thoughts Preschool, the learning, character building, social integration and general well-being of your child will be well taken care of by our dedicated team of educators and centre staff. Our educators have extensive experience in early childhood education and are deeply committed to developing each child to their maximum potential.